Are you a service provider in Thailand?
our job is to put individuals in touch with service providers. We collect client information, in particular what services they are looking for. We then keep lists of service providers who we maintain in contact with. We rank service providers according to customer reviews, ensuring we send people to reputable service operators. When a client asks for a specific service, we will send them to the most appropriate affiliate we have available. At the same time, we collect data on clients needs and requests, and share market information with affiliates about what people are looking for and requesting for when moving to (or already living in) Thailand.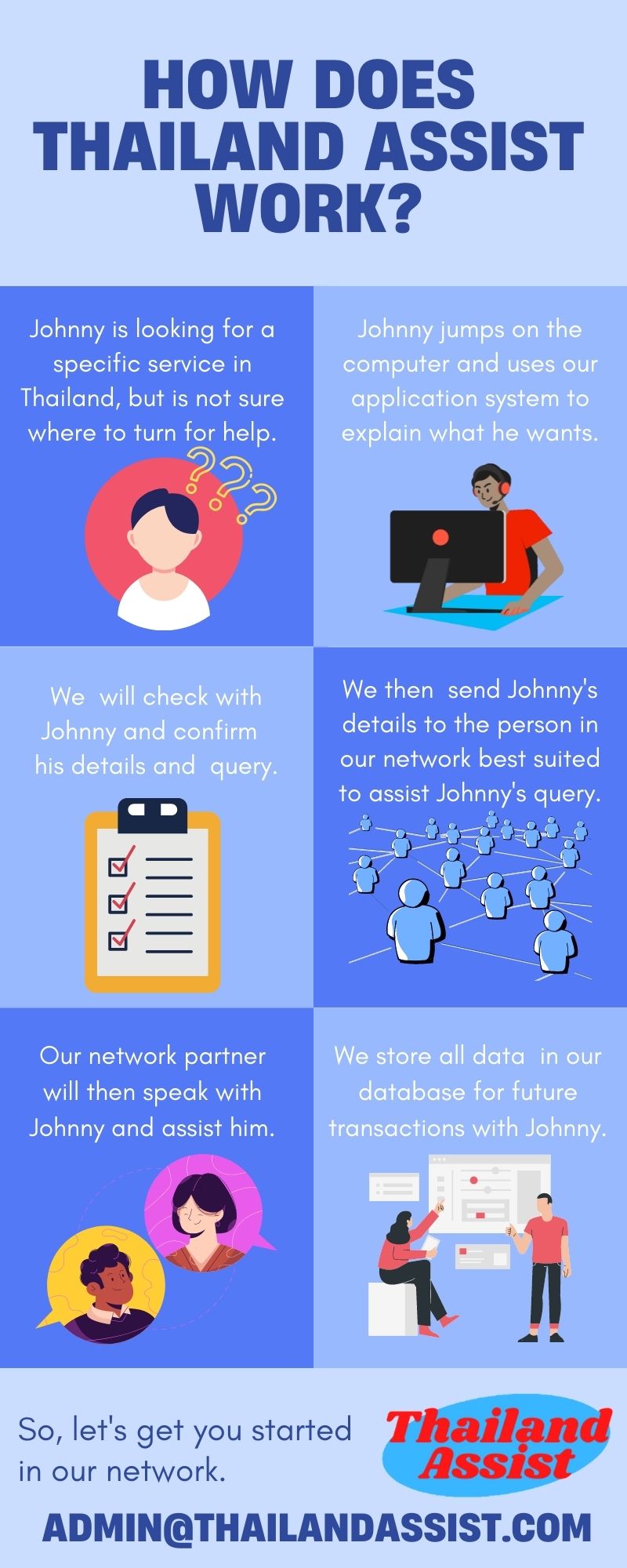 The form below is for potential affiliates to fill out.
Please complete this form and one of our agents will get in contact with you.
Memorandum of Agreement
In return for this service, we have a service charge for each successful referral.
An invoice will be sent to you after the client transaction is initiated. For a copy of the Memorandum of Agreement, please click the MOA FILE button below for a sample.
Our staff will contact you within 24 hours in order to confirm your request.